SEO is essential for eCommerce websites. Your products need to be rated higher than your rivals by search engines to stay competitive. Present them so that prospective buyers can locate the products they need in the SERPs (search engine results pages) and choose your site. Luckily, SEO is included in one of the Launch Online Grant program's eligible services (For B.C.-based businesses to create an online shop and/or improve their e-commerce experience). "The grant will pay for up to 75% of eligible expenses, up to a maximum of $7,500 per business" working in partnership with a B.C.-based company, such as KIMBO Design Inc.
When done right, eCommerce SEO techniques will provide a continuous, free stream of high-volume organic traffic to your site. This organic traffic means less dependency on advertising budgets and more on focusing on content for your company.
Research
The findings show 37.5% of retailer traffic comes from organic search in a 2017 study conducted by SEMrush about how online businesses direct traffic to their pages. Even though SEO has the most impressive ROI of any eCommerce promoting effort, most online companies gather practically no web crawlers.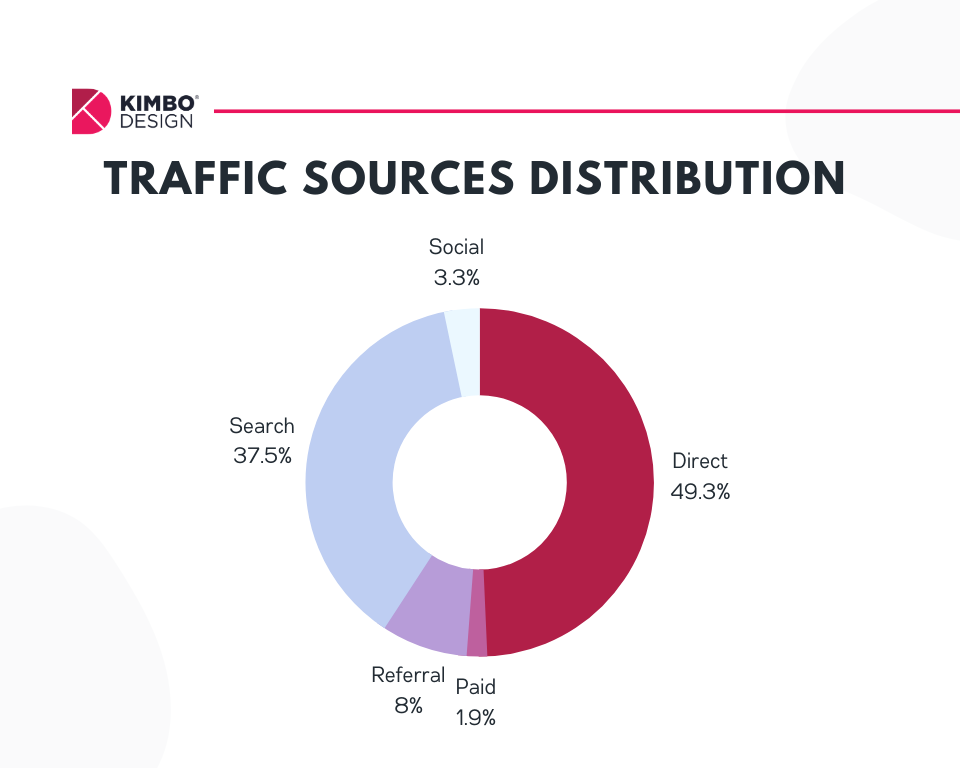 With such, let's plunge into the actionable tactics in today's guide.
Why is SEO (Search Engine Optimization) Important?
When choosing where to rank a website in search results, keywords are an essential SEO ranking element that Google uses. Get them right, and Google will understand and reward you by making it convenient for your site to show up.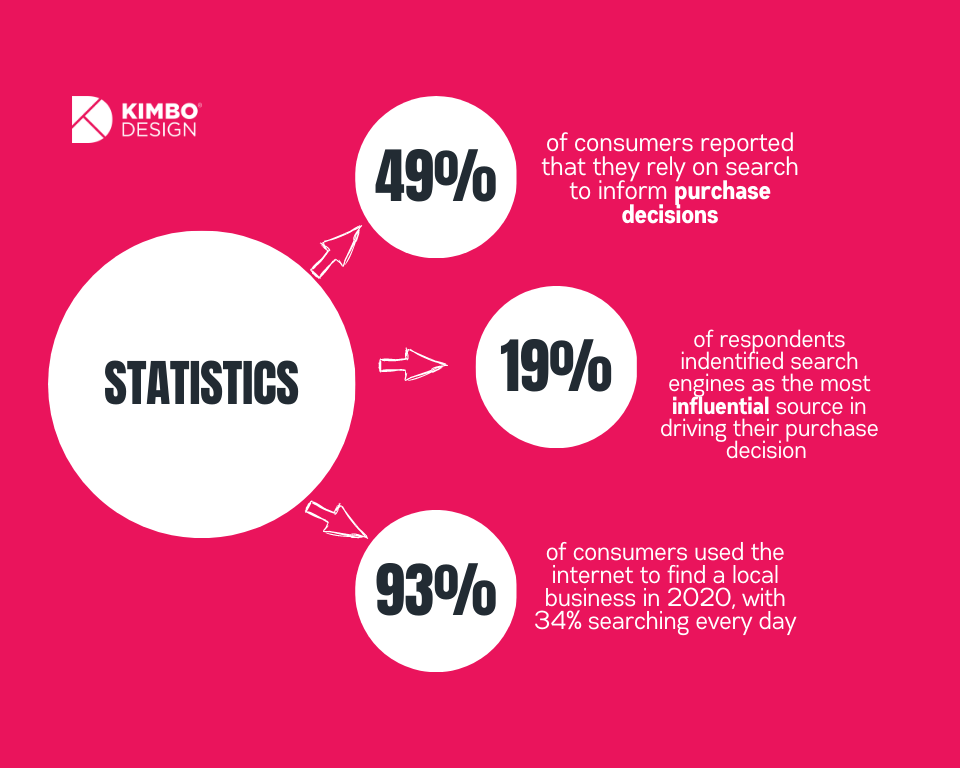 The best way to look at SEO is through the lens of profitability and development.
SEO produces visibility, then visibility spawns traffic, while traffic adds to income. Circling back by sales creating more visibility; making a constructive feedback loop. 
How Do You Improve Your Site's SEO?
Keyword Research
The centre of every viable SEO optimization technique for eCommerce begins with keyword analysis. It is critical for your SEO efforts to make sure you are targeting the right keywords. Focusing on the wrong keyword for the goal will harm your site's performance and see low-converting traffic being sent your way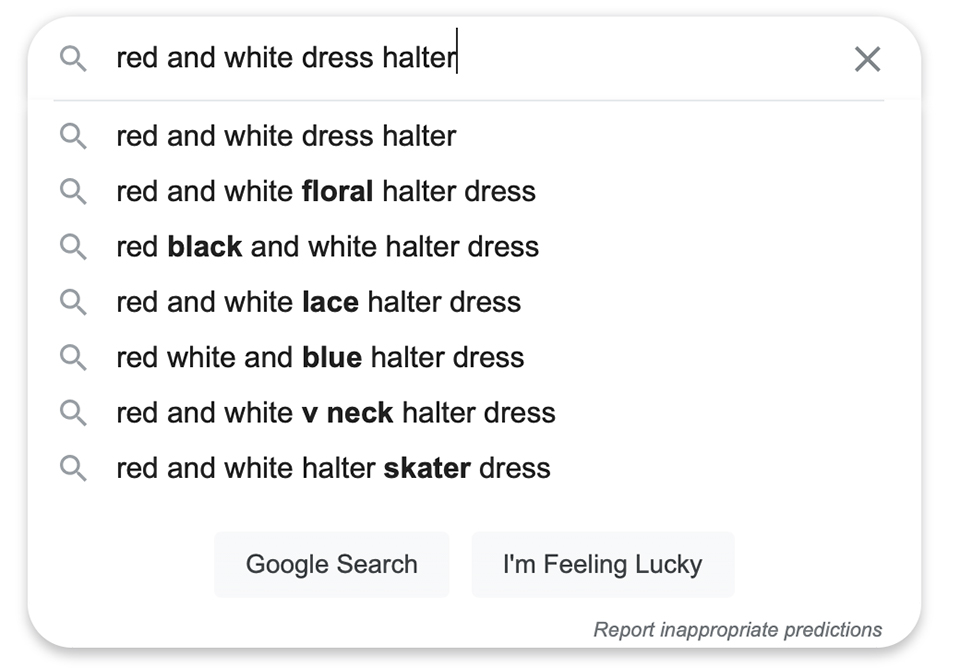 You want to avoid keywords that are highly competitive. Instead, look for terms that differentiate your brand from the rest of the crowd. Of course, it's also crucial that you research your competitor's keywords so you know how to beat them.
Optimize Site Map
A vital aspect of any SEO approach, for both accessibility and crawlability purposes, is improving the website design by simplifying its layout. Sort out your site in a manner that empowers the user to make a set number of clicks to get to any item from the landing page. Doing this will improve the client experience and help lessen bounce rates, resulting from confusing website navigation.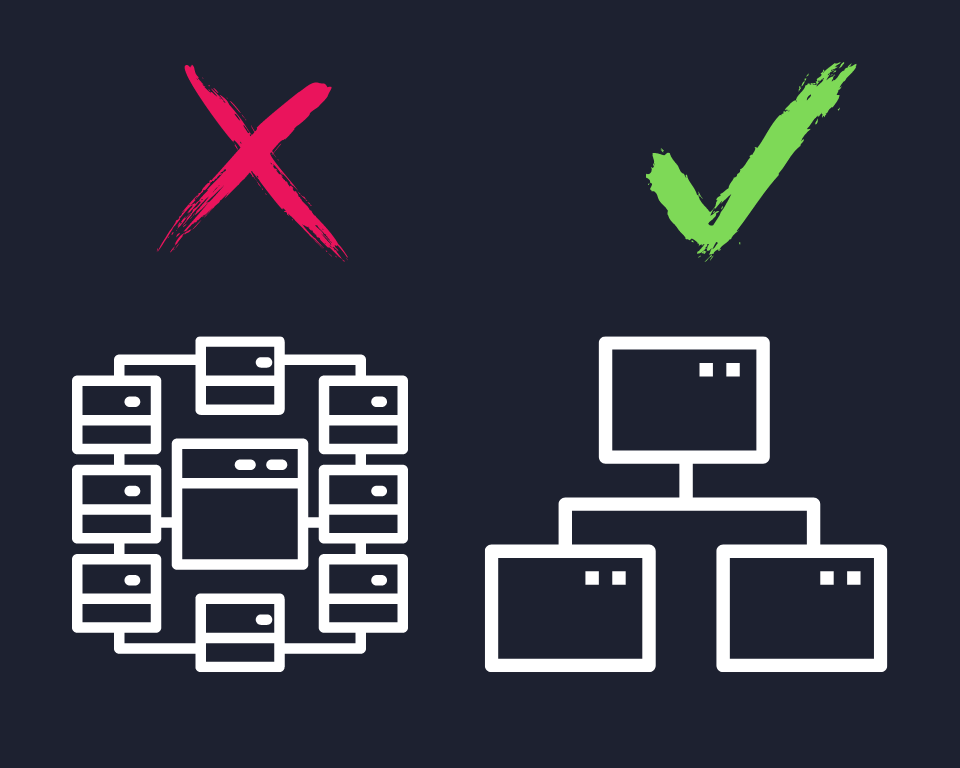 Optimize URLs
To rank higher in the SERPs, you need to advance your URLs to make the client and SEO-accommodating. As they are more difficult for Google's crawlers to read, you can stop using long URLs. What seems like an optimized URL? Choose a short URL, to the point, that follows a structure similar to the following:
www.clothingforwomen.com/dresses/red-and-white-halter
Optimize Your Title Tags
Thanks to their massive influence on the CTR (click-through rate), title tags have tremendous SEO potential.
The length, definition and use of target keywords should be about 55-60 characters for an optimized title tag.
The name of your shop shouldn't be first; note the customer's intent. Numerous eCommerce sites decide to add their organization name toward the end, as seen beneath:
Optimize Your Meta Descriptions
The material that appears immediately below the title tag in the SERPs is meta explanations, indicating they also play an essential role in click-through rates.
One approach is to clarify why a shopper should select your platform specifically.
Featuring incentives (free delivery, save X%, buy-1-get-1) is another way you can catch a consumer's interest.
Optimize Your Images
Google has defined page speed as a rating signal. Big thumbnail sizes for product pages are a frequent source of flawed loading pages for eCommerce sites. Slow page speeds impact bounce rates as well. So, how do you optimize images?
Using platforms like JPEG Optimizer and TinyPNG to decrease their file size.
Ensure that images are less than 500kb.
Editing the filename to make it more precise makes it easy to grasp the picture for search bots.
Using your keyword in your alt-text for search results. Be succinct, and stop stuffing the keywords.
Finding Issues
Technological Issues: For eCommerce, solving technical SEO site problems is significant. Often it may be the biggest distinction between you and another fairly close rival in the ranking.
Broken Links: Via auditing, you can discover backlinks you have to your site from other definitive pages, identify any missing links, and then retrieve them.
Sites Associating to Your Competitors: A backlink gap tool will help you contrast your rivals' websites, listing the referring domains driving these pages' associations. That tool also exposes your competitors' differences between link building techniques, equipping you with an excellent opportunity to reach out and generate more links.
OFFER: eCommerce SEO Advisory Assessment
It is no basic errand to execute an effective and well-thought-out SEO strategy. In today's online ecosystem, it is one that eCommerce vendors should not ignore. SEO is a critical aspect of achieving online success. We recognize that not all merchants have the time, money or skills required to climb the SERPs to get the traffic they merit.
If your organization wants to improve its exposure further, reach out to experienced eCommerce SEO practitioners from KIMBO Design. We will help create a roadmap that generates a constructive feedback loop that bootstraps the brand to a place for years to come that drives clicks and purchases.
Contact us to learn about how we can help your business profit.